11 Non-Obvious Questions to Ask Your SEO Agency Before You Hire Them
Hiring a good chef is easy enough. Have a taste at their food and you'll know whether they cut it. But how do you hire a good SEO agency if you don't know much about search engine optimization?
The good news is, you don't have to be an SEO expert to sniff it out! All you have to do is ask these 11 questions.
Even the first 4 answers will give you a signal as to whether you should give them a try!
1. Can You Promise That My Site Will Be #1 on Google?
This is a trick question and that's exactly why it should be the first thing to ask!
NO serious and honest SEO company should be able to make such promises.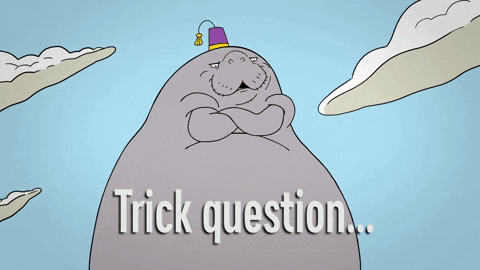 If they do, you should know that they are either dishonest or incompetent (or both).
Sure, they'll manage to get your site ranking well for SOME (maybe even many) search phrases. But in this business, you can never guarantee an amazing SEO success with a 100% certainty. Not for yourself, not for anyone else.
But how's that possible?
Here's an example.
You wrote and published the best article in the world on educational toys for kids. After crawling and indexing it, Google realises that it's a killer article indeed.
But its little bots caught one more thing about your site: its low domain authority. Which means other sites don't value yours all too much.
And there are other good and great articles on this topic, published by the likes of Wired, NY Times, Smithsonian.
Now, which one would you rank first if you were Google: a great article from a virtually anonymous website or another great article from well established and reputable outlets?
You already get where I'm going with this.
Of course, a good SEO agency won't choose insanely competitive keyphrases when planning out the content. But they still can't guarantee that an unbeatable behemoth of a website won't decide to target the same keyphrases too.
That being said, you can expect to start getting results within 4-6 months, as you can see in our case study.
2. Are You Doing Black Hat SEO?
"Black hat SEO" means various dishonest practices whose aim is to game Google's algorithm.
If they get away with it, they MAY be able to improve their websites' search engine ranking for a time.
If they get busted, their site may get penalised – either algorithmically or even manually, by a human evaluator.
In fact, it's not a question whether they will get busted, because they certainly will! The only question is: when.
And you'd be surprised how many SEO services will actually engage in shady tactics.
So this question will help you weed out the bad guys and only leave you with reputable SEO companies to choose from.
3. What Kind of Tools Do You Use?
An SEO tool is a piece of software that allows an SEO professional to analyse and gain insight into their own or their competitors' search rankings, paid and organic traffic.
They can also use tools to perform keyword research or SEO audit.
But why exactly is this important to you?
Because the very names of these tools may be a red flag for black hat techniques that we talked about above.
For example, Ahrefs, SEMRush, ScreamingFrog, Google Search Console, Market Muse or Surfer SEO have long been household names for every single digital marketing agency.
On the other hand, tools like GSA Search Engine Ranker, RankerX, Scrapebox, Automatic Backlinks are something to steer away from.
4. Were Any of Your Websites Affected by the Latest Google Update?
Every honest SEO consultant will answer: yes.
If they are running more than a single website (which they should be), they must have suffered a blow or two.
Luckily, most of these blows are only temporary, until the algorithm sorts itself out. So there's no need to freak out if they admit they've lost a certain number of rankings.
And when we say "Google updates," we only mean core updates that happen about 4 times a year, on average.
So you shouldn't mistake those for tiny tweaks and updates that happen multiple times each DAY.
5. Do You Have Any Experience With Local SEO?
Local SEO is bread and butter for a local business owner.
If your business isn't listed in Google My Business and other directories, content marketing won't amount to much. Competing in the global scene won't bring you relevant organic traffic that would account for the best part of your revenue.
Even keyword research will be different if you're aiming for geographically relevant keywords.
6. Do You Do Link Building (and How)?
There's no effective SEO without building high-quality links. That's because backlinks or inbound links (links that point to your site from other places) are still one of the most important ranking factors.
And it does make sense. If a reputable website points to your site as a source, it's a signal that you are both trustworthy and respectable.
Unless your SEO firm engages in buying or swapping backlinks, you should be fine with strategies such as HARO, guest blogging, skyscraper link building, and more.
7. Do You Do Web Design?
"Why ask this question if I'm NOT looking for web design," you may ask.
Because good web design is an incredibly important aspect of SEO.
And this year more than ever!
Google's algorithm is heavily focusing on user experience (UX), which partly lies in the domain of web design, and partly in that of technical SEO.
So, even if you don't need to redesign your website, you'll still probably need at least an occasional tweak of your site's structure.
Not to mention various crashes, plugin conflicts, and other things that need urgent troubleshooting.
In case web design is your primary concern over SEO, take a look at 9 questions you should ask a web designer in an interview.
8. What Kind of SEO Strategy Can I Expect?
This question is NOT about nitpicking or teaching someone how to do their job.
The answer should let you know what you can expect and what key performance indicators (KPI) they'll be tracking in their SEO efforts.
Will they focus on building high-value backlinks to boost your domain authority?
Or creating premium content (written, video or audio) to engage your audience? Or doing keyword research differently?
Most importantly, HOW will they know that what they're doing yields results?
You might not be an SEO specialist, but you do have a say in the approach they'll be pushing.
9. What Kind of SEO Clients Have You Worked With in the Past?
This is one of the key questions for two reasons:
You don't want to work with an inexperienced SEO provider, and
The right SEO agency will have worked with clients from your industry.
So does it mean you should just ditch an otherwise good SEO company just because they don't have experience in your niche?
Of course not!
But if they do, they will already be familiar with the pain points of your industry, the quirks of its audience, which social media work best for your niche, and so on.
10. Can I Take a Look at Your Content?
In most cases, you'll negotiate and strike a deal with a single person from your prospective SEO agency.
Behind this person, however, stands an entire SEO team that's going to work on getting more online exposure for your business.
This team has content creators, digital marketing specialists, link building and social media experts, designers and developers. You might never meet these people, but you'll want to know what kind of work they are capable of producing.
So you should never hesitate to ask to see their content. A good agency will be more than proud to showcase their work!
11. What'll Be the Frequency and Format of Reporting?
When it comes to reporting, it's no rocket science. Your wish should be their command.
However, here are a couple of helpful tips.
When it comes to frequency, it's best to request reports once or twice a month, and NOT weekly.
SEO is a long-term game, and things rarely change so fast as to require updates every week.
Also, these reports shouldn't come down to emails chock-full of detailed spreadsheets, charts and graphs (as much as SEOs admire them).
You should always get on a call and have them explain what these data really mean.
Otherwise, you'll quickly get overwhelmed and end up not reading these at all.